Wishing all readers of "Life With My Pet Back" who celebrate it, a wonderful time over Christmas and a very Happy, Healthy and Peaceful New Year.
I do hope that anyone dealing with back or sciatic pain has a holiday time as pain free as possible and that the New year will bring you better health and less or no pain.
Be gentle on yourself and take good care of you
Thank you so much for visiting Life With My Pet Back. I do appreciate it and hope it helps you in some way. I look forward to sharing more with you.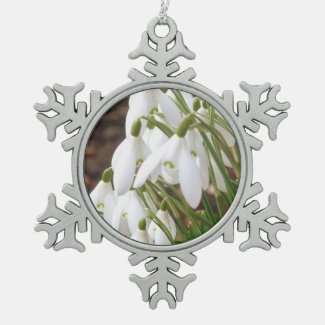 Stunning, Special Snowdrops Snowflake Pewter Christmas Ornament
by
RaintreeDesigns
Look at more
ornaments
at Zazzle
Do consider joining our Facebook Page Sciatica Solutions.
For useful information and suggestions there is a Free Back Pain Book Written by the Healthy back Institute-
7 Day Back Pain Cure
This free book (there is a small shipping/handling fee for physical book) will give you a good starting point for taking back control of your back pain covering reasons for pain, pain relief, possible treatments, action plans and many other things you will find useful.
Follow Jasmine Ann Raintree's board Back And Sciatic Pain Strategies. on Pinterest.